You are currently browsing the category archive for the 'humor' category.
One of my go-to "happy place" programs is the Great British Baking Show (the original version, with Mary, Paul, Sue and Mel). Now, mind you, I'm not much of a baker, but I love to eat a nice scone in the kitchen while watching this show. Does that count as baking? I mean, I am sitting next to the stove, which I use often…to…uh…light candles 🕯 and such. 🙂 I'll have to check my unimpeachable yet unidentified sources on Google Search and the Dark Web, but I believe that watching this show counts as surrogate baking. 
Often, I've had to look up British terms used on the show, such as "scrummy" (it means "scrumptious") and "Bob's your uncle" (that's "you're all set"), but the culinary creations and genteel charm of the show have won me over. It seems so civilized as the bakers compete politely to impress the judges, Mary Berry and Paul Hollywood (incredibly, his real name). Even the judges' criticism seems less caustic than you'd see on an American cooking competition. After I watch the show, I find that I walk around calling my son and his friends "guv'nah" and using big words erroneously and randomly. Am I being subliminally influenced? Indubitably.😉
The bakers' "soggy bottoms" are scrutinized scrupulously (that's the underside of their cakes, not the bakers), and it's actually the ultimate compliment when judge Paul says of one of the bakers (some of whom are lawyers, doctors, teachers, etc.), "Scientist? No. That guy's a baker."
Watching this pleasant show is how I take a break when life gets hectic. I put the kettle on, have a warm cuppa, and escape to a kinder, gentler world. You can't take care of others if you're running on fumes and faith alone, so put your own well-being at the top of your to-do list today.
Scrolling through news headlines this morning on my phone, I clicked on an advice column that I enjoy and was surprised by the picture I saw. Normally, you can see the columnist's face and upper torso in the picture, but today, due to a technical glitch, all you can see is her shoulder. 
This made me laugh. Why, this could be a cottage industry for her — an advice column about burdens we all must shoulder. "Talk to the shoulder!" could become a catch phrase. Her new book could be titled: "How to Carry the Weight of the World on Your Shoulders (and Get a Great Upper Body Work-out in the Process)"!
Because we can't always see the bigger picture in life, sometimes the things we pray for really wouldn't be good for us. Most of us have prayed for money, sometimes even a lottery win, but being filthy rich wouldn't make you happier; it would make life harder. More taxes to pay. More "new friends" coming around asking for a piece of the pie. 
And that relationship you prayed would be "the one," but wasn't? If you have to compromise, accommodate and put yourself on the back burner, that wasn't a relationship anyway, but a prison term. Why pray for what doesn't serve you? 
While we see only a portion of it, God sees the whole picture. If he can hold up the whole world, you can rest assured, he's got a shoulder for you to lean on, too. In the meantime, do what you can to improve your life. Surround yourself with positive people. Do your best at the work you do. Stay healthy and active — and try a few shoulder rolls to stay limber.😊
In my day, sonny, Santa was so stealthy, you didn't hear him at all, even when he trundled his jelly belly into a slim chimney! He kept a low-profile, living a quiet life at the North Pole.
Nowadays, Santa has diversified. Not only is he larger than life, but he's louder than all get-out. You see him in the mall, sitting there, plain as day, undermining his own mystique. You see him on the back of a firetruck as it blares and beeps its way through town. He's even got an Instagram account!
Santa has become such a public figure that NORAD tracks him, and the postal service collects letters for him (addressed to 123 Elf Road, North Pole 88888.) He's even got a Santa Hotline for kids to reach him at any time of the day.
I'm starting to think Santa is really spreading himself too thin, but I guess he's got a mortgage to pay off, too. He's even got a second home in Canada: Santa Claus, North Pole, H0H 0H0, Canada.
Maybe he's got stand-ins, like movie actors do. It could be that some of the bearded fellows at Santa University are his proxies, spreading mirth and merriment when the big guy himself is otherwise engaged. 
Now, I know that Santa isn't the true star of Christmas, but no matter what religion you belong to, this season is about joy and goodwill. It's a holiday about hope, and the best part of it is that people are in a good mood and are (for the most part) getting into the spirit and treating each other with kindness. If only we could carry that feeling throughout the whole year!
If a cat has nine lives, during an existential crisis, does it say, What are lives? And why do they randomly stop and stare into space as if seeing a ghost? My theory is that they're just trying to burnish their mystique. Freaking us out in that way gives them the upper paw in power struggles.
If the only things that distinguish mankind from other species are self-awareness and opposable thumbs, are panda bears our equals since they have opposable thumbs? I suppose not, since they aren't self-aware. 
Now, there's no question my cat and dog were self-aware. They could manipulate me with puppy eyes or cat cuteness. It's a pity they didn't have opposable thumbs. It would've made opening the treat cabinet a breeze!
We can learn a lot from animals. For example, my cat was right — food, naps and a pat on the head (or a pat on the back) constitutes a cozy life. And my dog was right — going into the backyard, getting some sunshine and being active makes for a healthy mind and body. 
The upside to animals not being as self-aware as we are is that they live in the moment and don't stress, agonize or feel regret like we do. 
God provides all of us — humans, animals and every other living thing — with the grace to embrace each day for what it is. The past can be too heavy to bear, and the future is still just cargo in transit. Letting go of what you can't control may the highest form of self-awareness. Why not be present where you are and let God do the heavy lifting?
At an MS seminar today, I sauntered jauntily (is there any other way to saunter? Not for this lady!) through tables of vendors giving away freebies in exchange for my listening to them talk about their wares. "We're the only company in the state with (insert unintelligible acronym here) certification!" said a representative of one company. "Not everyone can say that!" I shook my head and offered my own acronym: "TTFN" (Ta Ta for Now!)
I did enjoy the candy in the shape of internal organs that the MS Center of a local hospital was giving out. I'm sure this goes without saying, but nothing says "noms" like chocolate brains!
As I was walking past the tables, I thought, Hmph. They've all got an agenda. They're just trying to sell me something! Of course they were. That's their job. Besides, I've got an agenda, too: I want free stuff. Specifically, I was looking for free bags for the ladies in my round-loom knitting group to carry their yarn and materials.
Eventually, I was able to unclench my attitude long enough to listen to the shpiels with an open mind. As it turns out, there were a couple of products that might benefit me. 
It's only fitting that we should each get something out of our interactions. It's not wrong to earn a living by selling things, nor is it wrong to be skeptical when something sounds too good to be true. Sometimes, somewhere in the middle, there's a chance to be kind to each other and listen, whether it be to a sales rep or those of a different religion or political party. We don't have to see eye-to-eye to hear each other from the heart.
I've been seeing a lot of articles with the theme of scientists being taken aback by fascinating finds. First, they were "stunned" by the discovery of a black hole with a mass seventy times larger than the sun.  Next, they were "shocked" when they found a 2000-year-old mass gravesite of Germanic warriors in Poland, complete with "mystery urns."  Then, they were "fascinated" by the research that shows dangerous bacteria communicate to avoid antibiotics.
(That last one makes me think of sinister cells in tiny leather jackets and tattoos, roaming around the body causing trouble. "Cheese it, pals, here comes the fuzz. We'll meet back at the gall bladder later. Let's am-scray!")
I've also noticed that "breaking the internet" is a thing lately. For instance, Jennifer Aniston joined Instagram and broke the internet. Oh dear. I hope they can fix it by later today, cuz I'm planning to curate some more cat pictures for my humble bloggie.
Article writers use dramatic tags to garner more views, but the truth is that not everything is over-the-top and out-of-control. Hyperbole and hysterics only add stress to our lives, but the world still turns like clockwork every day. Seasons change on schedule. Most of the time, life is low-key.
It's easy to forget the small moments of grace that don't scream for attention, like the fact that the new mailman, Bob, brought the mail to my door this afternoon in the wake of recent snowy weather. "I'll check in if I see you haven't had a chance to get to the mailbox," he said. "Don't worry."
Sage advice from a kind soul. All of those small moments of grace over the course of a lifetime add up to a good life, well-lived.
What I need in my life right now is a traffic jam, the wrong amount charged on my credit card, and a creaky kneecap, said nobody ever.
What I really need is to call customer service to get my bill straightened out. Except that when I do, I'm intercepted by an automated voice asking, "Tell us why you're calling. To check your balance, press 1. To check your coat, press 2. To be dropped into an endless loop of lost calls, press any key, because we've all gone home anyway."
The disembodied voice is like a bot-bouncer, deciding who earns the privilege of getting through the door to see the important people.
'You want the Pistons and Widgets Department. Is that right?" she asks gamely.
"No," I say angrily, repeatedly pressing "0" to no avail. "Representative!"
"Sorry, I didn't get that. Let's try again!" Why is she always so cheerful as she denies me access to my own information?!?
While on the phone with the digital gatekeeper, I walk over to a chair in the kitchen to sit down and realize my knee has just made a tiny, crunching sound. What the heck is that? I wonder. The knees don't actually hurt, they just make a new, time-is-marching-on noise.
Okay. Let's take a moment to meditate. Take some deep breaths. 
My visiting nurse Janice explained to me recently how to do a cleansing breath. "Smell the roses, blow out the candles," she told me. Inhale through your nose as if smelling roses, then exhale out the mouth as if blowing out candles on a birthday cake.
Not to add one more thing to your to-do list, but do your Auntie a favor and try a cleansing breath or two. Being in a hurry just leads you to worry. Moments of repose take you from mindlessly stressed to mindfully blessed.
What is it about dogs and cats that we find so cute? The fluffy face? The wild whiskers? The twirly tail? Some of the things my pets used to do would be annoying if done by people.
When my dog, Sheena, wanted attention, she'd fall onto her side on the carpet, tail thudding against the shag. It was my cue that she wanted me to pat her. Being part Border collie, when she wanted noshes, she'd herd us into the kitchen by gently nudging us behind the knees. "Leftover ham patrol," her body language would say. "Let's keep it moving."
If Bill from accounting nudged us all into the break room so we could share our lunch with him ("Is this hummus for anyone?"), it wouldn't be as sweet!
Now, my cat, KitKat, had been a stray, so he had to get used to our outrageous ways: staying inside the house all night; paying no attention to random dust bunnies he'd capture at 4 AM while running with abandon into our rooms; and not being aware that his bowl was only half-full, when 'full" is the only acceptable state of a cat's bowl.
If a person showed up at your house at 4 AM demanding food and running wildly ("Who's up? Let's jog!), that would be a job for the local constable!
Don't we all speak without words in our own way? The lady behind you in line as you scan your groceries, tapping her foot, arms folded. You know she's in a hurry. The man with a crying infant rushing through the store, looking for teething rings. He's clearly under stress. 
If only we could be as patient with people as we are with our pets! It's not always easy to be tolerant of others, but kindness is key.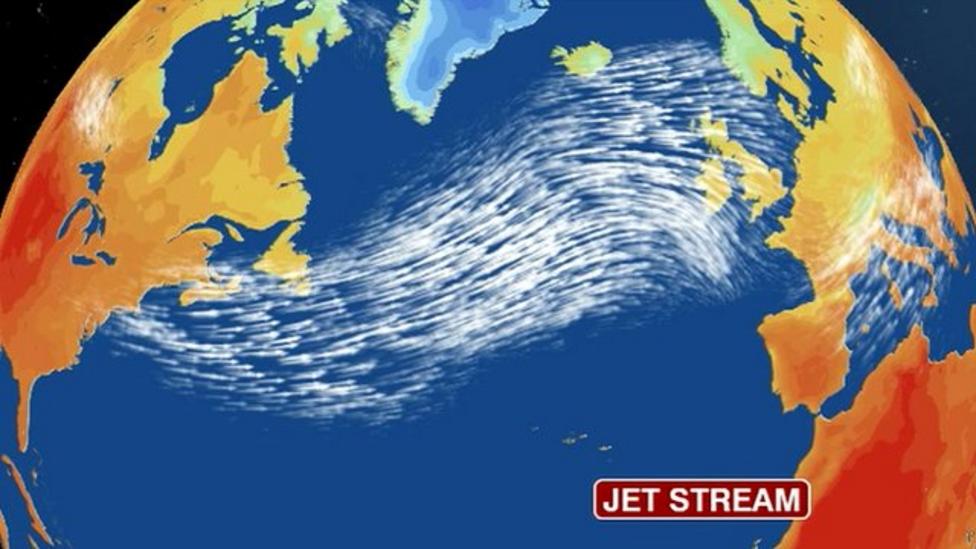 If only someone would invent a hink-o-meter, we'd know what kind of day it would be. Are people in a hinky mood today? Is there "something in the air" and things just don't seem to be going right? Perhaps in the future, scientists will discover there really is an actual "wavelength" in the universe, just as there's a jet stream, and it affects everybody in the world.
So often, as Lori, SueBE and I check in with each other from different states, it seems that we're all having the same kind of day.
Could it be that there's a universal energy frequency, and each of us will experience the same things in different forms? No spoilers, though; I'm on Eastern time, while SueBE and Lori are in Central time, an hour behind me. 
I could give them insider information and tell them how the day turns out, but that's against the prime directive (a la Star Trek): Don't interfere in other cultures in the universe. Let them find their own way.
It does seem that the three of us (writer pun ahead) are often all on the same page, and I'm going to go out on a limb like Shirley MacLaine here, and predict that future scientists will discover that there is such a thing as an actual "world wavelength." 
Once it's discovered, people will be allowed to work from home to bypass all the hink that arises on brittle wavelength days (road rage, miscommunication, packages lost in the mail, etc.)  It won't be called a "sick day," but a "hink day."
Until that's all sorted out, giving others the benefit of the doubt and sticking to the Golden Rule is the best defense against Hink Overload.
This picture of a ginger cat is a popular meme, and the caption reads, "How every 50-year-old takes a selfie." At first I was offended. How dare they! 
But…then I remembered when I got my first smart phone at age 50. I was sitting in my car in the grocery store parking lot, trying to figure out how it worked and took my first (unintentional) selfie after randomly pressing buttons.
That cat's my spirit animal!🐈
Sometimes there's a grain of truth to memes, and the concept has become a part of the social vernacular. Presidential candidate Marianne Williamson was asked how she thought she did in a debate recently, and she answered, "I'll tell you later, when I see the memes."
Not everything can be boiled down to a meme, but so much of our lives these days is documented, we may all end up in a viral video one day! If so, here's hoping it's for something uplifting, like this one of a sanitation worker helping an 88-year-old woman with her trash bin after she had a fall earlier this year, or this one of a man being reunited with family members after ten years apart.
Even if it's captured on film, you can't see the whole story behind the shot. If someone seems to be a sourpuss, who knows? Maybe they just can't figure out how to work their new phone. A kind word, even in the face of a grumpy cat, might turn that frown upside down. 😊