You are currently browsing the tag archive for the 'life-lessons' tag.
Psychiatrist: Let me teach you how to be yourself.
Oprah: Live your best life! Be your authentic self.
Peers: Whatever you do, don't be yourself. 
The US RDA (Recommended Daily Amount) of "Being Yourself-ness" has been determined to be: 10%. So, feel free to be yourself for just ten (10) percent of the day.
For the rest of the day, it is suggested that you conform to societal expectations. That way, you'll be in the habit of conforming when we offer you these BS (Uhhh…"Being Scientific." Prayer blog, mind you) studies that tell you how to live.
We're a government agency and always have your best interests at (automated, robot-like) heart. You can trust us! Check in daily with our conformity mechanisms (social media) to make sure you're in line with everyone else. 
Okay. Let's just press the "Eject" button on all of this bunk.
As your Virtual Kindly-Auntie (patent pending), dear readers, I'd like to remind you that you're okay just as you are. Sure, there are things you'd like to improve about yourself and your situation, but start here: you're okay. There are those who will try to make you feel like you're not okay. Shut out all that noise as best you can. Later on, when you look back on your life, at least you'll know you showed up as yourself. Godspeed, dear hearts!
This morning, I woke up dehydrated and in pain. The first thought that occurred to me was, "I shouldn't feel this way every day. There must be an answer to this!"
The answer in this case was to drink water. That's the first thing to address. Lots and lots of water. Oranges are replenishing, as well. That's the short-term answer to feeling dehydrated. Re-hydrating may seem obvious when you're parched, but I had to take the problems separately, and also, not take them personally. Everybody's got troubles. 
I've also been feeling unmoored, like I'm not really as connected as I'd like to be. Connected to what is unclear. To God? To a social group? To resources? All of the above, perhaps. Also to a meaningful project. A sense that I'm creating and building toward a goal.
But as I sat and thought about it, I've already started in that direction. I've been following through on my commitment to healthier eating and exercise. I've been writing every day. Trying to learn new things. Staying in a positive frame of mind. Granted, most of my energy goes toward finding creative ways to cover all the bills that are due each month. Figuring out how to access the infusions I need for my MS that cost a small fortune. This depletes my stores of energy and concentration, but I still keep going.
You may be in a similar situation. Feeling like you're not moving forward. But don't give up. You're on the right track. Sometimes, you can't even see the train because you're on it.
Don't lose hope when you realize there's still so much to off-load. You're carrying that cargo, sure, but you're still moving through the countryside. Don't lose heart. You're almost to the next station.
A Texas Walmart banned a woman who ate half of a cake as she shopped, then demanded half off the price of the cake. Stories like this one make me think that the moral compass of the nation is out of whack, but is it really?
Maybe it's just a matter of shifting your gaze to find positive things going on in the world.
Like the community that rallied behind California bakery owner, John Chhan, buying out all of his baked goods quickly every single day. Customers lined up as early as 4:30 AM, buying donuts in bulk to clear out the inventory. Why? Once all the donuts were sold out, he could close the shop and be with his wife, who was recovering from a brain aneurysm."We are so thankful," Chhan said.
Or the volunteers coming together to comfort shelter dogs during Fourth of July fireworks. Operation "Calm the Canines" is underway, and every dog in the shelter will have his or her own personal paw-holder when the noisy celebrations begin. It's a twist on the therapy dog idea: a therapy person. A thera-person, if you will!
Callie Mac of the Maricopa County Animal Care & Control (MCACC), the organizer of this event said, "Huge thank you to everyone who showed up to help our shelter dogs! It takes a village! 
❤"
There's plenty of positive energy still left in the world. It just takes a shift in focus and a little bit of hope.
After a heart attack years ago, John Watson had trouble sleeping and fell into a deep depression. His therapist suggested that he listen to relaxing music to help him fall asleep, but obnoxious commercials got in the way.
"Even on the radio you would be listening to relaxing music, trying to get to sleep and, all of a sudden, an advert would come on, yelling at you to buy something," Watson said. He decided to start his own radio station with ad-free ambient music, Sleep Radio.
Could it be that issues that have plagued us for years are projects in disguise? Maybe the wisdom we've gained by going through a challenge can help someone else.
This reminds me of that moment years ago when I was waiting in a doctor's office to discuss how to correct my macular hole, and a woman sat down in the chair next to me. "I had the surgery," she told me. "I still can't see. The doctor said it's not healing well." Oddly enough, this woman looked just like me, only twenty years older: red hair, glasses, sensible shoes. "Sorry to hear that," I said to her, thinking, Well, I'm in my thirties, so I'll probably heal faster. 
As it turns out, I had the same unfortunate result. I thought, where is the information online for patients considering this procedure? Does anyone get a positive result? 
I realized I was in a unique position and could tell potential patients what to expect, so I started an online support group called "Recuperade." Since the procedure made my vision worse, I always suggest getting a second opinion, even a third one. The road may be rough while you're on it, but if you make a map for others, something good might come of it after all.
Regret is just another word for that thing in life we feel needs fixing. I could be happy, if only I weren't ______ fill in the blank. Sick. Broke. Too tall. Too short. Too heavy. Too thin. From the wrong side of the tracks. I've always wondered where that is, geographically. I know it's supposed to be figurative, but so many of us have spent time there in our lives, it must actually exist somewhere. Sometimes the wrong side of the tracks is a powerful temptation.
It's been an appealing adventure for generations, hasn't it? Taking a walk on the wild side. We all seem to grow out of it and disavow it. Many claim that they just "fell in with the wrong crowd." Wouldn't it be refreshing if just one person admitted that they actually were the wrong crowd? That doing all those ill-advised and often illegal things were actually their own idea?
All of those choices, good and bad, led us to the place we are today.
We've all invested a lot of time being mad at some part of who we are, and those messages eventually seep into the psyche. It's like an internal speed bump. You don't know what it is exactly, you just know you can't get over it.
There's a life lesson in the Japanese art of Kintsugi. When a piece of porcelain is broken, it is repaired using gold and becomes more precious afterward. Maybe those broken places are intersections. One part of life ends and a new one begins. Every experience imbues and enriches you with new ways of being. Breaking down can break you open, and that's not always a bad thing. It might even lead to a breakthrough.
When I was driving my son and his friends everywhere during his school years, I couldn't wait for him to reach driving age so I wouldn't have to be their chauffeur anymore. As it happened, soon after he got his license, I had to take myself off the road due to my visual impairment. It turned out to be a tough decision, though, since not being able to drive anymore really limits your — wait for it — autonomy.
As I thought about all of the things taken from me by my MS, I've come up with a theory. Instead of calling them deficits, I'm wondering if it isn't really just the unorthodox method by which my psyche has tried valiantly to protect me.
Trauma from the past we'd just as soon forget getting us down? Inner me waves a wand. Poof! Don't remember things anymore! Have some memory issues!
Don't want to feel this bad ever again? Poof! Don't feel things. Have some neuropathy!
So what if I have to Google "how to hard boil an egg" every time I want to make an egg salad sandwich. I've let go of the guilt of not being able. Everyone else can do X. I can't. Okay, I'll focus on doing Y. What I can do is tell you my stories and offer encouragement to get through your own hardships. When I'm not sure if my thoughts make sense on the page, I can always rely on Lori and SueBE to proofread for me. Find your team and you'll find your way. I focus on what I can do, and do it.
We've all got our share of dark clouds in life, but the silver lining is this: you're still you. You're still here. You've got the chance every day to carry on.
In a conversation recently, I had a disagreement with an acquaintance around my age (53), and I was struck by how civil we both were. "If I may," he interjected, as I made my point, "That's not the case." He continued for a moment, and then I interrupted politely, saying, "I'd like to point out…" and I made my argument. At the end of the conversation, we were still cordial.
It made me wonder if civility is actually an extinct language. It may have gone the way of Latin. It still exists, but very few people are fluent.
It can be difficult to remain calm when you're talking to someone who's being decidedly uncivil. Being civil doesn't mean you're not allowed to say what's on your mind. Bluntness may even be required, but never belittling, or using pejorative or profane terms.
When I feel angry, hurt or offended in some way, I try to put it into words immediately. My son knows that when I come to him and say, "You know my policy; I have to tell you how I feel about what you just said",  that's the time for him to speak plainly as well.
Recalibrating my communication settings to say what I mean freed my soul from the clutches of grudges. That toxic energy only takes up space that's meant for grace. Once you clear that parking spot, you'll find you've made room for incoming blessings. Who knows? They might be circling overhead right now, waiting for you to wave them into your life.
When my son was younger, one of the kids from the neighborhood came over just as my son and his friends were getting ready to ride their bikes. Landon (not his real name) didn't have a bike, so I told him he could borrow mine.
When Landon came back he looked guilt-ridden. One of the other kids was saying to him, "You're in big trouble, man. She's gonna get real mad at you. She'll tell your mom, and you'll be on punishment forever. Nothing you can do about it."
When Landon finally came up to me on the porch, he apologized. "For what, honey?" I asked. "I broke the bike," he said. "My mom gets paid on Friday, so I'll ask her to pay for the bike, and I'll do chores to pay her back. Might take me a year, but I'll make it right."
This was both touching and heartbreaking. What a long ride back it must have been for that young man. Especially with the other kid bending his ear, piling guilt upon fear.
"No need for that, son. That bike was already hinky. One of Cole's other friends messed it up, and didn't even apologize. Don't worry about it for a minute. Come on. We're having Jiffy Pop."
I wanted to say to the other child who'd appointed himself chief guilt-inducer, You should be ashamed! But it was too late for that. He already was. Misery loves company, and that's the only language he knew. Someone had said these things to him, too, in his lifetime. I decided to extend hospitality to him instead. "Popcorn for you?" I asked.
Shame can be contagious, but luckily, there's an antidote: grace.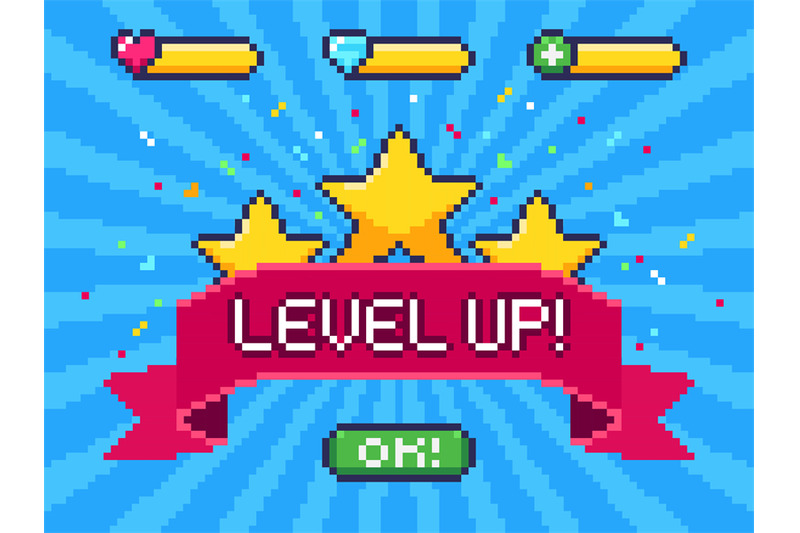 A couple of months ago, I changed my diet. Cut out sugar and processed foods. Added fruit, veggies, whole grains. Actually waited until I heard my stomach growl before I headed to the kitchen. Cut out recreational grazing. When I did feel like a nosh, it was blueberries, walnuts, or hummus.
I was feeling better in general.
Cut to: next weigh-in at the doctor's office. What the? I actually gained five pounds!!! I thought about quitting this healthy eating. What's the point? Even ate ice cream that night after the weigh-in.
You know what? I enjoyed the ice cream while I was eating it, but afterwards, felt sluggish and bloated. I simply felt better overall when I was eating healthier foods.
Maybe it's not about the numbers in life after all: weight, height, age, income, grade, credit score, IQ. It's about your level of contentment. Granted, I could use more money. It'd be nice to have a higher IQ. Better credit score. But obsessing about the numbers can leave you in a constant state of dissatisfaction.
So while I'm not fully content yet, I know I'm doing my level best for the situation I'm in. I have a measure of peace of mind that most people don't seem to have. They're always running, doing, buying, tweeting, but no one seems any happier. If I stay in a positive frame of mind and improve what I can, maybe someday, I'll level up in this game called life.
Well, I'm at that age where I'm looking for magic potions to smooth out my skin. When I was younger, I always said, "Why can't people just grow old gracefully?" It's not until you're older that you realize no one grows old gracefully. They get old and look old, unless they get plastic surgery.
So I bought some anti-aging skin cream, and on the front of the package, it said that "97% of the people who used this cream saw results in two weeks." Oh, I saw results all right.
Results:
I realized I'd just thrown away twelve bucks for no reason.

I realized I'd spent five minutes each night faithfully applying glop to my face for no reason.

I realized that the sample size of those who had used this cream and seen positive results was exactly three (3) people, all of whom were related to the manufacturer. Joe Wrinklecream's mother and two sisters said it works like a charm.
Over-Hyped and Under-Performing Broken Promise Potion would be the new name I'd give to that product. But then, does anything live up to its claims these days? Did I really expect a miracle in a jar I got on Amazon?
The true life lesson is that "aging gracefully" is another way of saying "living gratefully." I'm glad I'm still here. I appreciate my blessings. There's still much to look forward to, wrinkles, stray greys and all. Living in the present and an attitude of gratitude? That's what works like a charm.