You are currently browsing the tag archive for the 'encouragement' tag.
In a conversation recently, I had a disagreement with an acquaintance around my age (53), and I was struck by how civil we both were. "If I may," he interjected, as I made my point, "That's not the case." He continued for a moment, and then I interrupted politely, saying, "I'd like to point out…" and I made my argument. At the end of the conversation, we were still cordial.
It made me wonder if civility is actually an extinct language. It may have gone the way of Latin. It still exists, but very few people are fluent.
It can be difficult to remain calm when you're talking to someone who's being decidedly uncivil. Being civil doesn't mean you're not allowed to say what's on your mind. Bluntness may even be required, but never belittling, or using pejorative or profane terms.
When I feel angry, hurt or offended in some way, I try to put it into words immediately. My son knows that when I come to him and say, "You know my policy; I have to tell you how I feel about what you just said",  that's the time for him to speak plainly as well.
Recalibrating my communication settings to say what I mean freed my soul from the clutches of grudges. That toxic energy only takes up space that's meant for grace. Once you clear that parking spot, you'll find you've made room for incoming blessings. Who knows? They might be circling overhead right now, waiting for you to wave them into your life.
My son is in college with the goal of working in music production, so the next thing on his To-Do Liszt is to get an internship in the industry. So, without too much fanfare, I'd like to propose that some dear reader in the music business give him a hand.
Do you know how many points I'd score if some music mogul reading this offered my son a job? It'd be off the charts! Then he'd have no choice but to visit me every so often, even after he hits it big on a grand scale. The important thing is to really get a Handel on the skills he'll need so he doesn't end up Haydn some 9-5 job.
So here's my pitch: he'll write you a song, and you send him money! Everybody wins! 🙂 Here's a sample of one of his songs: 
Barring that, perhaps you know of an internship position in which he could learn the ropes, kind of a bridge between school and the rest of his life. That transition can be major, and sometimes we fall flat when we first go solo.
There's an old saying: Get a job you love, and you'll never work a day in your life. I'd love it if he got a great gig, preferably close by, so he can always bring me presents (let's call them "royalties"); well-paying, so he can pay off my mortgage (maybe he can write a nice house music song to do so); and working with people who are upbeat.
I'm probably preaching to the choir, but life is a collaborative composition. If you can help someone out on the road of life, whether it be a lead on a job in their field or just a kind word, you're part of a larger movement. That's humanity in harmony. Thanks for listening. Be Bach soon!
When my son was younger, one of the kids from the neighborhood came over just as my son and his friends were getting ready to ride their bikes. Landon (not his real name) didn't have a bike, so I told him he could borrow mine.
When Landon came back he looked guilt-ridden. One of the other kids was saying to him, "You're in big trouble, man. She's gonna get real mad at you. She'll tell your mom, and you'll be on punishment forever. Nothing you can do about it."
When Landon finally came up to me on the porch, he apologized. "For what, honey?" I asked. "I broke the bike," he said. "My mom gets paid on Friday, so I'll ask her to pay for the bike, and I'll do chores to pay her back. Might take me a year, but I'll make it right."
This was both touching and heartbreaking. What a long ride back it must have been for that young man. Especially with the other kid bending his ear, piling guilt upon fear.
"No need for that, son. That bike was already hinky. One of Cole's other friends messed it up, and didn't even apologize. Don't worry about it for a minute. Come on. We're having Jiffy Pop."
I wanted to say to the other child who'd appointed himself chief guilt-inducer, You should be ashamed! But it was too late for that. He already was. Misery loves company, and that's the only language he knew. Someone had said these things to him, too, in his lifetime. I decided to extend hospitality to him instead. "Popcorn for you?" I asked.
Shame can be contagious, but luckily, there's an antidote: grace.
A young man knocked on my door today and said he was in the neighborhood "helping out" my neighbors. He mentioned specific names of neighbors whom he said had already signed up for his services.
I said I wasn't interested. Closed the screen door, closed the inside door, locked the deadbolt, walked down the hall and realized he was still pitching his wares! I heard him talking to the closed door for a moment there.
Finally, he packed up his digital clipboard, got onto his segway and rolled to the next house. That's a high-tech way to pester people, I must say.
I'm sure that none of my neighbors had signed up because we don't want to encourage solicitation. I wish I'd had the presence of mind to say, "Oh, Rene signed up? Let me call her to confirm what you're telling me," but I didn't think of it until later.
What was he selling? Pest control, of course! Oh, the irony. Is there some kind of repellent for pest control salespeople?
Hmm. This has given me an idea for a new type of insurance: anti-solicitation coverage. If anyone shows up at your door to sell you something, the insurance company will give you money. Of course, you couldn't sell this type of thing door-to-door!
People deserve better than to be sold a bill of goods, especially when you talk to them about what you believe. Helping a neighbor, holding a door for a stranger, offering a kind word — being neighborly is more effective than being a noodge. In faith and in fumigation, it's better to be blessed than to be a pest.
For a previous blog post, I used the voice-to-text function on my phone to write down an idea, and this is what it wrote when I said SueBE's name: "Ksubi"
That word sounds like an ancient dynastic title of some kind, which is fitting for our anthropology expert. Interestingly, it spelled Lori's name correctly. It didn't type Lorie or Laurie.
Sometimes you get your point across, even to a machine. At other times, you can't even get through to other human beings. I'm constantly amazed at how in sync the three of us on this humble blog are, even though we've never met in person.
When I come into my fortune, I'll fix things in need of repair in my house, get a new fence, re-finish the floors. Of course, I'll pay off the house and bills. I wouldn't want a new house or anything fancy.
If a genie told me, Do all those practical things, but you've also got to choose two things that aren't practical, but would light you up from the inside. Well then!
Okay. I'd start a publishing house called "Yes Press" and ask Lori to be the editor. I'd ask her to curate uplifting wonderfulnesses (to coin a phrase) from around the blogosphere so we could have all the warmth in one place.
I'd start another publishing house called "HiStories" to tell history-stories that touch on how God has a hand in the life stories we co-create. SueBE could write about fascinating facets of nature that are hard to explain but interesting to ponder, like the Coelacanth, a living fossil that seems to have bypassed evolution. I believe God likes a good mystery and created this fish to give us something to talk about. So, if there are any traveling genies out there, come on over!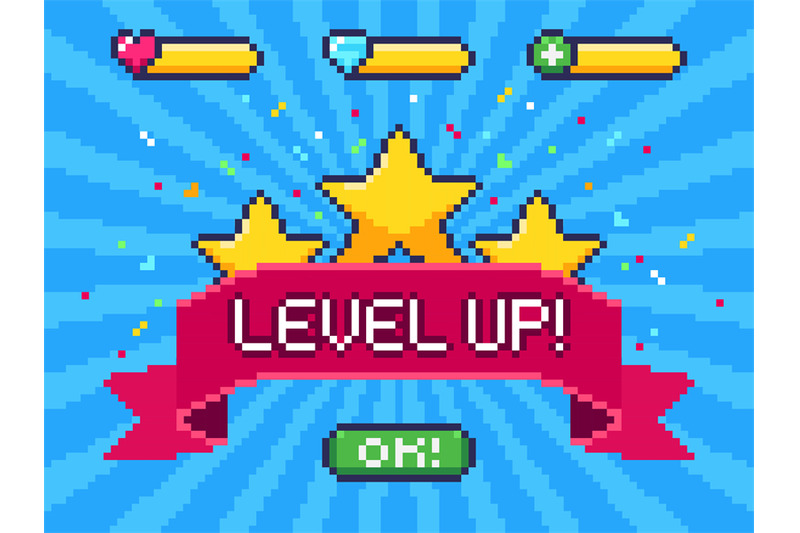 A couple of months ago, I changed my diet. Cut out sugar and processed foods. Added fruit, veggies, whole grains. Actually waited until I heard my stomach growl before I headed to the kitchen. Cut out recreational grazing. When I did feel like a nosh, it was blueberries, walnuts, or hummus.
I was feeling better in general.
Cut to: next weigh-in at the doctor's office. What the? I actually gained five pounds!!! I thought about quitting this healthy eating. What's the point? Even ate ice cream that night after the weigh-in.
You know what? I enjoyed the ice cream while I was eating it, but afterwards, felt sluggish and bloated. I simply felt better overall when I was eating healthier foods.
Maybe it's not about the numbers in life after all: weight, height, age, income, grade, credit score, IQ. It's about your level of contentment. Granted, I could use more money. It'd be nice to have a higher IQ. Better credit score. But obsessing about the numbers can leave you in a constant state of dissatisfaction.
So while I'm not fully content yet, I know I'm doing my level best for the situation I'm in. I have a measure of peace of mind that most people don't seem to have. They're always running, doing, buying, tweeting, but no one seems any happier. If I stay in a positive frame of mind and improve what I can, maybe someday, I'll level up in this game called life.
Well, I'm at that age where I'm looking for magic potions to smooth out my skin. When I was younger, I always said, "Why can't people just grow old gracefully?" It's not until you're older that you realize no one grows old gracefully. They get old and look old, unless they get plastic surgery.
So I bought some anti-aging skin cream, and on the front of the package, it said that "97% of the people who used this cream saw results in two weeks." Oh, I saw results all right.
Results:
I realized I'd just thrown away twelve bucks for no reason.

I realized I'd spent five minutes each night faithfully applying glop to my face for no reason.

I realized that the sample size of those who had used this cream and seen positive results was exactly three (3) people, all of whom were related to the manufacturer. Joe Wrinklecream's mother and two sisters said it works like a charm.
Over-Hyped and Under-Performing Broken Promise Potion would be the new name I'd give to that product. But then, does anything live up to its claims these days? Did I really expect a miracle in a jar I got on Amazon?
The true life lesson is that "aging gracefully" is another way of saying "living gratefully." I'm glad I'm still here. I appreciate my blessings. There's still much to look forward to, wrinkles, stray greys and all. Living in the present and an attitude of gratitude? That's what works like a charm.
Due to my visual and memory issues, I've asked Lori and SueBE to proofread my posts for me, and for one post, Lori showed me how to use an "em-dash" as opposed to an "en-dash."
Hold on. There are two types of dashes? How long has this been going on?!? I can't seem to find that button on my keyboard. Is there one? I don't remember it from school (insert em-dash here once I find it) eons ago (em-dash again) and, in all my years (em-d) over 50 of them (em-d) have been punctuating incorrectly.
It's like finding a new/retro toy! How does this thing work? Where can I use it? Let me think of sentences in which I can insert this new (to me) kind of punctuation. Bear with me (em-dash) just for a moment (em-dash) while I collect my thoughts.
Okay, I found the secret code online. To insert an "em-dash" on a laptop, you press the "Alt" key, and on the numeric keypad, type 0151.
The em-dash seems like a parking spot for a pause. It's longer than an en-dash and more meaty, if you will. Yes. Maybe it stands for the letter "M", as in "Meaty."
Or maybe the "M" stands for "Metaphor." Sometimes, you put your own needs on hold to take care of everybody else. You might fall into the trap of Placeholder Syndrome. The spot you're in now is a pause in your own life's sentence, like a jail cell that you carry with you.
You think, I'll just wait until retirement to pursue my dreams. Or, I'll wait until the kids are squared away, and then I'll put myself first.  Maybe that "M" stands for "Me." So I'd say to you — respectfully, of course — today is the day.
Imagine that you haven't eaten much for days. It's the end of long night, and you're exhausted. You look up and realize there's a building on fire! By the time you call for help, it might be too late. What would you do?
A group of young Muslim men who had just left their mosque for Ramadan service ran into a burning building, risking their lives to knock on every door until all the residents were safely outside.
One of the residents told the press, "They made sure everyone got out. They knocked on each door until someone opened. If it wasn't for them we would never have got out."
I saw this news story on Reddit, and was puzzled as to why I couldn't find it anywhere else online. It's a feel-good story with heroes and a happily ever after. People of different generations and faiths coming together in the midst of a crisis.
The conspiracy-theorist in me is wondering: Why isn't this in the headlines? Is it because it's a story about Muslims that doesn't feed into the negative, erroneous view some may hold?
Most people are peaceful and want to do the right thing. If only we'd see each other as relatives in the human family, labels and misconceptions would be a thing of the past.
On Twitter, I only ever followed positive accounts, and one was a website known for heartwarming pet videos. One day, I was shocked when they posted a video of a baby seal being clubbed to death, with the narrator saying sadly, "He never stood a chance." They're trying to raise awareness to put an end to the gruesome practice, but seeing it can do psychological damage to viewers. It's as if they were clubbing us over the head as well. I unfollowed them and eventually left Twitter altogether. Social media can be used for good and for not-so-good.
The whole concept of viral videos is ethically murky at times. If you share footage of someone else's bad day, aren't you just making that person's day even worse?
Last month, a man attacked actor Arnold Schwarzenegger at an event in Africa, and his reaction was laid-back. He said he was fine; in fact, he didn't even realize he'd been kicked. He thought he'd just been jostled by the crowd. "And if you have to share the video (I get it), pick a blurry one without whatever he was yelling so he doesn't get the spotlight."
He went on to suggest that they post video of athletes from his event instead. Good advice for life, really. Give your attention to what's good in life. And don't put a spotlight on the negative.