You are currently browsing the monthly archive for October 2019.
Has this ever happened to you? I woke up this morning thinking about how to unpack issues that have affected my family for years and started mentally running in place:
I've got to figure this out!

C'mon, you must try harder!

Maybe I need to get more expert advice?

Perhaps I should spend more money on things that might help?
Luckily, I realized I'm not God, and can't get my arms around the whole world. I can only work on the part of the problem that's within my control. One part is, don't get so worked up that you end up standing still.
Relieve yourself of the guilt of not having a magic wand that solves all of life's problems instantly. Take one thing at a time. Pause. Breathe. Start where you are.
I've also found that, if each of us has a piece of a larger puzzle, sharing what we've learned can help. Being preachy or judgy doesn't. Commiserating doesn't help either, as we seem to only end up "sharing the misery." Collaborating helps. Saying, "I've been in a similar situation, here's what's helped for me." Encouraging helps. Asking, "What can I do to relieve some part of your burden? If you never get a night to yourself and feel stressed, can I watch the kids for you?"

Take care of the people you love by showing up for yourself today. Help yourself the way you'd help that friend who needs a night out. Be good to yourself, and, in that centered place, answers often arrive like manna from Heaven.
When I was younger, it was made very clear to me that forgiveness meant forgetting.  To forgive someone meant forgetting what they had done.
That always seemed like questionable advice to me.  Forgetting everything could be dangerous if you situation is dire.
Then one day I was walking our church labyrinth with one of our younger members.  She suffers from anxiety and tends to fixate on the things that worry her.  Really fixate.  I explained that as we walked, she could pause at each turn and breathe deeply in and out.
When we left the labyrinth, she told me how much better she felt.  "At each turn, I let go of something, like letting go of a leaf."
Hmm.  I may not be able to forget entirely but when I realize that I'm holding that hurtful memory in  my hand, I can envision letting it go like dropping a leaf.  I don't have to carry it with me through my day.  I don't have to let it shade my afternoon.
I'm sure I'll have to remind myself of this again and again. I have a tendency to mull things over.  And I'm just as likely to be tormenting myself over something I did wrong.  I just have to remember.  I may not be able to forget but that's okay.
I can choose to let it go.
–SueBE
Empire model mission.  I had never seen that term before today but I immediately understood what it meant.  Mission from above. Mission from without. Mission where someone comes in and fixes you.
It's easy to think that we know what someone else needs.  Face it – her life is a mess.  He clearly can't feed his family.  Look at them!
But I also try to remember those times that someone was totally wrong about me.  I don't fully understand it, but I seem to invite people to come up to me and give me unsolicited advice.  One Saturday a woman walked up to me in the art museum.  "I watched you walk in and those shoes are bad for you.  You need to get something new so you walk right."
What I really needed was not to step into a hole the moment I got out of the car.  That would really have helped!
I've had women walk up to me in the grocery store, look at the contents of my cart and ask me why I'm poisoning my family with dairy.  Why do I have so much rabbit food and no meat?  And the list goes on.
I'm not sure what it is that makes people think I welcome this advice.  Because really I don't and I immediately tense up when I see someone coming towards me with that look in her eye.
But I also imagine that this is how a mother struggling to feed her family feels when we tell her what she is doing wrong.  Maybe instead of telling, we need to listen.  Instead of making assumptions, we might learn what mistep led her to this place.  We might learn what our community needs to truly be whole.
–SueBE
An old Yiddish proverb crossed my mind as I read the headlines this morning: "We plan, God laughs." Every article seemed to be about unexpected events that forced a change of plans.
One was about the fact that coal mines are shutting down across West Virginia, forcing many to find another way to earn a living. A non-profit came up with a novel idea: training former coal miners to become beekeepers. They'll be provided with equipment, advice, and bees for free or at a low cost. 
Then I read about Ricky Kidd, a man who'd been wrongfully convicted and had spent twenty years in prison. When he was released over the summer, he was reunited with the shelter dog he'd trained while incarcerated. "I felt like that kept the human part of me alive," he said. "Seven years later I get to catch up with Howie…We have a happy ending." Kidd is now sharing his story and advocating for others who have been wrongfully convicted.
Change is an inevitable part of life, and it might even end up being a good thing. 
I had to find a way to start over with knitting when I realized I could no longer use needles due to my visual impairment. When I realized I could work on the round-loom instead, it was a chance to "re-loop." 🧶 Now I can relax while creating comfy scarves for the winter.
So, when a situation changes, re-group.
Re-purpose the challenge into a project.
Re-invent yourself by setting a new goal.
Don't look back at what you've lost; look ahead and ask, "What's next?"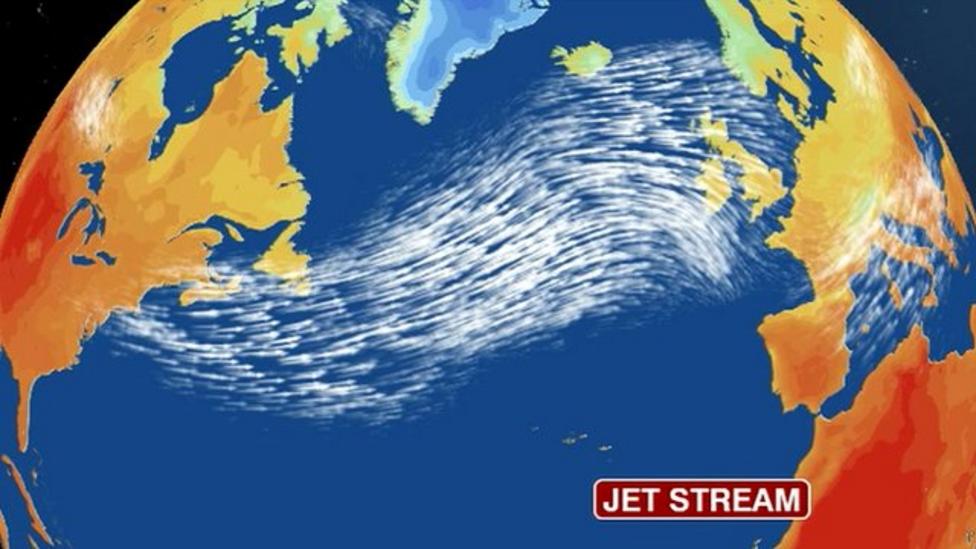 If only someone would invent a hink-o-meter, we'd know what kind of day it would be. Are people in a hinky mood today? Is there "something in the air" and things just don't seem to be going right? Perhaps in the future, scientists will discover there really is an actual "wavelength" in the universe, just as there's a jet stream, and it affects everybody in the world.
So often, as Lori, SueBE and I check in with each other from different states, it seems that we're all having the same kind of day.
Could it be that there's a universal energy frequency, and each of us will experience the same things in different forms? No spoilers, though; I'm on Eastern time, while SueBE and Lori are in Central time, an hour behind me. 
I could give them insider information and tell them how the day turns out, but that's against the prime directive (a la Star Trek): Don't interfere in other cultures in the universe. Let them find their own way.
It does seem that the three of us (writer pun ahead) are often all on the same page, and I'm going to go out on a limb like Shirley MacLaine here, and predict that future scientists will discover that there is such a thing as an actual "world wavelength." 
Once it's discovered, people will be allowed to work from home to bypass all the hink that arises on brittle wavelength days (road rage, miscommunication, packages lost in the mail, etc.)  It won't be called a "sick day," but a "hink day."
Until that's all sorted out, giving others the benefit of the doubt and sticking to the Golden Rule is the best defense against Hink Overload.
I wrote a post early in the week and I've been meaning to post again. Really I have. I've drafted posts and discarded them.
Okay, actually I've drafted and redrated the same post. Why so many attempts and no post? Because I'm still trying to process something.
Simply put, someone did something hurtful. Not to me. They went after a friend and the really horrifying thing was that they did it with full knowledge of what they were doing.
As a writer, I often process my feelings by writing. But these are also the writings that aren't always fit to share. It isn't that they are too raw or too personal although they may be that too. They are just too "ranty" a lot like the event that started the whole thing.
Sure, Lori, Ruth and I write about serious topics. But we try to do it in a positive way. We write about things that make us mad but we try to end with a note of hope or humor or both. And I wasn't achieving that so I didn't post.
Just as I was patting myself on the back this morning for showing so much wisdom, another realization came to me. Writing or speaking. Maybe just maybe I'd be just as wise to occasionally close my mouth and wait until I can be a bit more positive and hopeful.
I was wise enough not to post. Now if I could just by wise enough not to strike back verbally. Two rants do not make a right.
–SueBE
"You know why Jesus had such a tough life?" my husband quips. "He was the only white guy in Israel." No, my beloved is not being irreverent. He's referring to the fact that in most depictions — including the statues in our own church — Jesus does not look Jewish. In fact, the entire Holy Family seems to have been Westernized, stripped of ethnicity — whitewashed.
Depicting the Holy Family in realistic ways throws people into tizzies. Take for instance this week's disturbance at the Vatican. Two vandals threw statues depicting "Our Lady of the Amazon" (given to the Pope in honor of the Amazonian Summit) into a river. They were disgruntled that Mary was depicted as an indigenous Amazonian woman.
And yet: Our Lady of Guadalupe — a Mexican Mary — is the patron saint of the Americas. Our Lady of La Veng is Vietnamese. And so what? People are hung up on appearances. What they fail to remember is that none of us knows what Jesus, Mary or Joseph looked like. But I'll bet you one thing: They didn't look like WASPs.
What are we to make of them?
Of their glorious otherness?
It is too much for heart or hand
to hold. And so we shrink them,
squint to fade their margins,
blur the tricky bits. We do not
know a Mary with curves and kinky hair.
A dark-skinned man with a penchant for defiance
would make the neighbors edgy. His radical
proclamation of love, likewise, frightens.
(Ask Dr. King: Such things bring killing,
even today.) We make bland in our mouths
what is too rich to taste. And so they stand,
in churches, in cathedrals, looking like something
out of Central Casting. And we do not know them.
I just finished reading Maid by Stephanie Land.  Not interested in maids?  Neither am I but I am interested in social justice, which is really what this book is about.  Land was a single mother struggling to raise her daughter and put food on the table.  Her book describes the trap of poverty and how she simply existed, fighting her way through one emergency after another.
I knew a little bit about how various forms of assistance worked — how even a small increase in income could cost someone way more in assistance.  But what I didn't know about were the traps.  That to get X energy grant, you have to go to a class, miss work and pay for child care.  That to prove you are poor enough to get help, you have to spend several days standing in line to turn in paperwork, missing work and having to pay for child care.
But if that's all this book was about, I wouldn't be recommending it.  Land also writes about how assistance is as much a trap as it is a lifeline.  And that to get out of the trap, the person has to look beyond the current crisis to see the possibilities of tomorrow.  To do this, she needed hope and to believe in herself.
That's a big one. Hope and belief that you are worth it and that you can do it.  She talked about how encouraging it was when someone whose house she cleaned knew her name and spoke to her like a person and not just a cleaning machine.
To blossom and grow she needed hope and a belief in a better tomorrow and she needed to do more than just get by.  Teach a man to fish.  Help someone build a house.  Give them a means of feeding themselves and passing that gift on to others.  Job training.  Education.  Habitat for Humanity.  Heifer Project.  The Presbyterian Giving Catalogue.  They are all ways to spread His Light, reach out and help someone bloom.
–SueBE
This picture of a ginger cat is a popular meme, and the caption reads, "How every 50-year-old takes a selfie." At first I was offended. How dare they! 
But…then I remembered when I got my first smart phone at age 50. I was sitting in my car in the grocery store parking lot, trying to figure out how it worked and took my first (unintentional) selfie after randomly pressing buttons.
That cat's my spirit animal!🐈
Sometimes there's a grain of truth to memes, and the concept has become a part of the social vernacular. Presidential candidate Marianne Williamson was asked how she thought she did in a debate recently, and she answered, "I'll tell you later, when I see the memes."
Not everything can be boiled down to a meme, but so much of our lives these days is documented, we may all end up in a viral video one day! If so, here's hoping it's for something uplifting, like this one of a sanitation worker helping an 88-year-old woman with her trash bin after she had a fall earlier this year, or this one of a man being reunited with family members after ten years apart.
Even if it's captured on film, you can't see the whole story behind the shot. If someone seems to be a sourpuss, who knows? Maybe they just can't figure out how to work their new phone. A kind word, even in the face of a grumpy cat, might turn that frown upside down. 😊
How long does it take to know someone? A month? A year? A lifetime…or maybe even longer? When it comes to seeking God, I'm not sure there's a limit. To look for God is to look forever. Because if there's one thing I know, it's that anyone who thinks he can get his arms around God, contain God, package God, speak for God — that person is a liar. God is too big for any of us. Even the statement "God is love" begs the follow-up: What, then, is love? The person who can sum that up in one word— or ten — is a better linguist than I.
I love the idea of getting to know someone over ages and ages of time. It's like reading a great book that never ends. I suspect I am not alone in this.
I could anagram your name
if I knew it, but you keep coy,
flirt with vagaries like "I am
who am." Riddles, tricks of the light,
something seized than instantly lost.
We try to limit you to the page,
but you keep writing, in each leaf that furls
from the tree, another sentence,
in an eon perhaps a paragraph.
We cannot turn the pages fast enough.
No matter, you say, and pass a pot
of tea, a blanket. Settle in. Take all the time
you need. I will take you at your word,
read slowly, mouth each syllable
like a diamond on my tongue.