You are currently browsing the tag archive for the 'The Golden Rule' tag.
Let me tell you, I really do love a good zombie movie. I know this is a strange topic for a post on a prayer blog, but with everything in the news lately, dialing into the dystopian dimension has been rather comforting to me!
The way I see it, zombies need better PR people. Also, a good law firm. They could probably win in a class-action lawsuit against scientists with clumsy hands in labs. As the old saying goes, Don't drop the beaker filled with experimental toxins if you don't want to spark a zombie boom! Could be I just made up that saying, but c'mon, it's really just common sense.
Zombies may have a bad rep, but they're really just misunderstood. Don't you think? They never asked to be undead. It's just one of those things.
In some ways, people in America have become less humane than zombies. We can't even get along at the grocery store. Some people refuse to wear masks, saying it's an infringement of their personal rights, even in the middle of a pandemic. Is this some form of brainwashing that's turning people less than human? Even zombies don't attack each other.
It's not too much to ask that we look out for each other, doing simple things like wearing a mask. Keeping social distance. Washing your hands. It's not a political statement. It's a sign of one of the few attributes that separates humans from zombies: compassion.
Don't be an unthinking zombie. Be a person. Take care of yourself and your neighbors. Do the right thing. No matter what you hear from authorities who say otherwise, the golden rule trumps (pardon the term) zombie drool.
Meeting new people at a party or other gathering can be intimidating. Maybe there should be a "Skip Intro" button to bypass those awkward introductions, like they have when you're binge-streaming shows on Netflix.
The only problem is that we might just end up "auto-populating" — making assumptions based on where people are from or what kind of accent they have. 
This is what crossed my mind as I was driven home from an appointment by a ride-share driver who spoke no English. When I opened the door to get into the car, he hurried out of the driver's seat and held my door for me. He nodded toward my bags, indicating that he would put them into the car for me. I smiled back in thanks.
No translation was necessary. This was just a kind young man doing his best in a world that's new to him. Just trying to make a living.
We rode together in silence, and I remembered that I had taken Spanish in high school, so maybe I'd try to say something pleasant to him in Spanish as I got out of the car. Then I realized that it's been so long since I was in high school, it's entirely possible the language has evolved and now I'd be speaking gibberish! 
I decided to take the plunge in a spirit of goodwill and said, "Buen fin de semana," hoping I'd actually said, "Have a good weekend." He smiled broadly and tried his hand at cross-cultural communication. "Happy Valenteem's Day," he said. "Oh, thank you, son!  You're the first one to tell me that today!" He didn't understand me, but knew I'd said something positive in return.
It was a gentle reminder that, even if you "Skip the Intro" with people, there's always a story there, and it's one worth hearing.
Early this morning, I opened the blinds and looked out at the yard. Hmm. Frost on the grass. Chilly today. The usual puddle at the end of my driveway is a frozen mini-lake, perfect for passing crows to do a bit of ice dancing and squawking. Oh, great. The mailbox was knocked out of place by wind again. Note to self: Buy sturdier mailbox. Find contractor to install it. 
As I was walking away from the window reviewing my mental to-do list, I saw the edge of a box in front of my porch near the bushes. It was in a secluded location, perfect for passing package-thieves.
I got the package into the house and opened it. Oh! Adorable. It's a tiny cactus crafted by our own SueBE! Wonder how she made this? Add to mental to-do list: Must find out how it was made.
Cactus sitting outside in this freezing weather? Poor thing. She must be traumatized. I'll put her right by the heat vent in the kitchen. That's where my Plantie sits, so I introduced them and sat her down. Looks perfect. 
My to-do list continued in my head: I really should complain about the package being left outside like that. My new mailman, Bob, is great, but he's on vacation. I know it's a busy time of year, with all the gifts being sent through the mail, and hate to get the substitute person in trouble, but realized that sometimes feedback is necessary.  
That should be standard on everyone's mental to-do list: speak the truth in a spirit of kindness. No need to poke at a person with a cactus spine. Feedback should be fair, because someday, the truth might just be fed back to you! Remember: The Golden Rule is the only gift that is one-size-fits-all.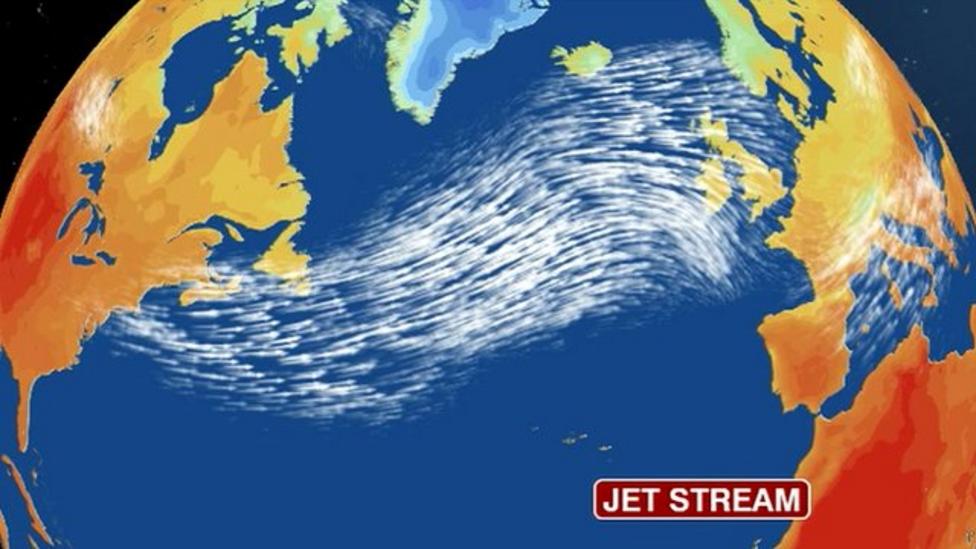 If only someone would invent a hink-o-meter, we'd know what kind of day it would be. Are people in a hinky mood today? Is there "something in the air" and things just don't seem to be going right? Perhaps in the future, scientists will discover there really is an actual "wavelength" in the universe, just as there's a jet stream, and it affects everybody in the world.
So often, as Lori, SueBE and I check in with each other from different states, it seems that we're all having the same kind of day.
Could it be that there's a universal energy frequency, and each of us will experience the same things in different forms? No spoilers, though; I'm on Eastern time, while SueBE and Lori are in Central time, an hour behind me. 
I could give them insider information and tell them how the day turns out, but that's against the prime directive (a la Star Trek): Don't interfere in other cultures in the universe. Let them find their own way.
It does seem that the three of us (writer pun ahead) are often all on the same page, and I'm going to go out on a limb like Shirley MacLaine here, and predict that future scientists will discover that there is such a thing as an actual "world wavelength." 
Once it's discovered, people will be allowed to work from home to bypass all the hink that arises on brittle wavelength days (road rage, miscommunication, packages lost in the mail, etc.)  It won't be called a "sick day," but a "hink day."
Until that's all sorted out, giving others the benefit of the doubt and sticking to the Golden Rule is the best defense against Hink Overload.
Abel Mutai, an athlete on the verge of winning a race, misjudged where the finish line was and stopped running too early. Another runner, Ivan Fernandez Anaya, could have run past Mutai and won the race; instead, he helped Mutai cross the finish line and came in second.
"He was the rightful winner. He created a gap that I couldn't have closed." said Fernandez Anaya. The photo of him helping Mutai across the finish line went viral, garnering praise from all over the world. When asked for a comment, however, his coach voiced his disappointment. "The gesture has made him a better person, but not a better athlete," Martin Fiz told El Pais. "He has wasted an occasion. Winning always makes you more of an athlete. You have to go out to win."
In another race, two Olympic runners collided, and, as the race went on, they helped each other carry on to the finish line. Neither runner won the official race, but later, both were given a special commendation for sportsmanship.
Some things are more important than a trophy. Maybe we should change the term, "human race" to "human family." Life's not a competition. Don't listen to the naysayers, even if it's your own coach. We're all on the same team. 
My son knows when I happen across a spider in the house by the karate-sounding "ke-yai!" noise I emit. The spider is startled by me, too, but I'm sure its perspective is different.
Growing up, Mama Spider taught her son about humans: "Don't stare honey. I know that's a face only a mother could love, but God has a purpose for all creatures. Now let's get out of here before that monstrosity squashes us!"
That seems to be how some religious groups see each other: If you're not just like us, you're a threat. The other day, my Lyft driver asked me if I was a Christian. When he went on to say something pejorative about Muslims, I knew we didn't share the same perspective.
In photography, "perspective" is a term for a visual effect that causes objects to appear smaller as their distance from the viewer increases. In life, if you haven't gone through a particular experience, it may seem far away and foreign to you.
Your perspective can change based on your status in society and net worth as well. Asked about how young comedians can get their big break, Jerry Seinfeld said, "The good thing about comedy is that anyone who's talented usually makes it." It must be spirit-crushing for struggling comics out there to hear their comedy idol make such a statement when they haven't found success yet. 
The only way to keep your own karma clean is to assume there's validity in the experience of others. So before you squash that spider — or another human being's spirit — take a moment to adjust your lens. It might just broaden your perspective.
Let's say you had a meeting and it was crunch time. Looking over the attendees, you realize there's a baby sitting in one of the chairs in a suit and tie. Now, that's something you don't see every day! 
Look at you. You can't even hold your own head up, man! You're drooling, babbling on about nothing, and your contribution at the last meeting was nothing but a big pile of poop. Get ahold of yourself! 
You notice the baby's round belly under his pocket protector and bib.
You're letting yourself go around the middle, there, pal. You really should do some crunches!
You wouldn't expect a baby to know how to crunch numbers. Heck, they can't even crunch granola yet! And surely a baby's too young to hit the gym.
Different rules apply to people depending on the situation, and we don't all develop at the same pace. Some may think that, just because they haven't had an experience, that experience isn't valid.
People who call others "snowflake" or "overly sensitive" are actually, let me see if I can find the technical term here in my thesaurus.. Oh yes. Insensitive clods!
Mercy. Let me re-phrase that. 
Such people don't seem to have been born with a compassion compass, that thing inside that says, I may not understand what you've been through, but I can see that you've been profoundly affected by it.
Then again, if I label them insensitive clods, I'm the one being insensitive. 
Perhaps a better way to frame it is that they're newborns in terms of the expression of empathy. Their mercy-muscles haven't formed fully yet. One day they may be in a new situation and it'll be crunch time for them. Here's hoping the people in that room will show them some compassion.
Oh, hi there. You caught me doing my index-finger isometrics so they're strong enough to open my closet door. 🤞 You see, my house was built in the 1960s (so was I, for that matter), and it seems to have been designed by a sadist. (The house, that is. Not me.)
This closet door is virtually impossible to open. It's as if they took a thimble from someone's sewing kit, jammed it into the door and called it a day. I'd like to meet the sadist who designed it so I can accidentally poke him in the eye with that finger. It's nice and strong now. I jest of course! I'd probably just smack him with a hanger. Oops! Jesting again. But you can sense my very real frustration.
There are so many things around my house that need fixing, and not a penny in the budget with which to hire a contractor. The microwave broke last week. The fence needs repair, there are leaks from the ceiling, and the floors need to be re-finished. 
Instead of just sending missionaries overseas to convert people, we should also have a team right here at home with a program to "un-vert" people. To make it very clear, I'm not trying to convert you. I'm trying to convince you that people of faith have no ulterior motive. I'm just here to make your life easier. Can't open that closet door due to its Lilliputian thimble-like handle? Let me fix it for you. People would join in droves!
Such a program doesn't exist yet, but until it does, the best way to present your beliefs in a positive light is to follow the golden rule. Sure, stay on message, but be a person about it. You can't save a soul with a bonk on the head, and, try as you might, some doors will always remain closed.
Acts of kindness.  Recently I took an online class through Yale. The focus was on rewiring your behavior to elevate your mood.  Basically what habits can we each build that rewire us, replacing anxious feelings with happiness.
Each week, we were given a challenge, a behavior to engage in throughout the week.  One week was random acts of kindness.  It could be as simple as thanking a clerk by name or paying for someone else's coffee.
I thought it was simply that my father was in one hospital that week and my brother-in-law in another.  I was ragged and worried and this was just too much.  Too much!
But as we finished up the class earlier this week, I read other peoples comments.  This seemed to be one of the hardest habits to build.  "When I stalked through my day thinking 'I have to find one person to be nice to,' it really stressed me out. When I loosened up and noted whenever I was nice, it was much easier and I actually did it."
Observe and engage in kind acts vs treating them like a duty.  One way worked.  The other didn't.
Maybe this is just another facet of actually seeing those around us and following the Golden Rule?
–SueBE
Color me befuddled. I could have sworn the voiceover in the commercial said that patients with "Twerkulosis" were advised not to take this medication.
Pause.
Twerkulosis? Is that something you'd see in a viral dance video? Viral in a good way, I suppose. Not like a contagion, or something. Of course, twerking at my age could throw a hitch in my gitalong. A twist in my pretzel.
Of course, what he said was: "Tuberculosis."
Then I could have sworn a man in a conversation with friends spoke of being a "nocturnal octopus." What might that be? A man who gets all handsy in the evening? That's a bad thing, I would guess.
Oh. Wait. He said "eternal optimist."
Mercy. This is why people get cranky as they get older. We start to have trouble with the senses we've counted on our entire lives. Hearing gets hinky. Vision gets blurry. And, of course, most people don't project when they speak, so it can all lead to frustration.
It's like a real-life game of Mad Libs. What random word will my ears hear? What is actually being said? Maybe this part of our lives is intended to teach us humility and those around us patience. Now, more than ever, the Golden Rule is a godsend.