You are currently browsing the tag archive for the 'doing your best' tag.
Is nothing sacred? I thought, as they head-butted their way through the bathroom door.
Early on, it was my puppy, all floppy ears and fluffy tail. She'd used her considerable nose to push her way through the door, which had been slightly ajar. What's doing? she seemed to say, with a tilt of her fuzzy head. With that, she sat down and took a nap.
Then it was my toddler, all cherub cheeks, binky and blanket in tow. He'd barge in like a mini-caveman and sit on the floor by the "throne." Want some company? he seemed to ask. With that, he'd lay on the floor with his blankie and take a nap.
Finally, it was my cat, all wild whiskers and stealthy feet. He looked like a tiny, tuxedoed man, with dark pants tucked into white tube socks. He seemed to say, Are you aware that my food bowl is only 99% full? With that, he'd put his head down on the bathroom rug and take a nap.
"This used to be single occupancy," I'd say to my audience, all of whom would just look at me, bemused.
I realized some things are sacred. These moments. The slow pace of time. The invasion of space. The crumbs and legos and dog toys strewn around the living room. Those moments were golden, although at the time, it didn't feel like it. I often felt as if there were things coming at me from all sides and I never had a moment to myself.
We've all been through a lot lately, with COVID fatigue, political clashes, and the general sense of distrust that has set in.
It's easy to slam the door, to shut everything bad out, but sometimes, when you leave the door ajar, good things come toddling in.
When I was driving my son and his friends everywhere during his school years, I couldn't wait for him to reach driving age so I wouldn't have to be their chauffeur anymore. As it happened, soon after he got his license, I had to take myself off the road due to my visual impairment. It turned out to be a tough decision, though, since not being able to drive anymore really limits your — wait for it — autonomy.
As I thought about all of the things taken from me by my MS, I've come up with a theory. Instead of calling them deficits, I'm wondering if it isn't really just the unorthodox method by which my psyche has tried valiantly to protect me.
Trauma from the past we'd just as soon forget getting us down? Inner me waves a wand. Poof! Don't remember things anymore! Have some memory issues!
Don't want to feel this bad ever again? Poof! Don't feel things. Have some neuropathy!
So what if I have to Google "how to hard boil an egg" every time I want to make an egg salad sandwich. I've let go of the guilt of not being able. Everyone else can do X. I can't. Okay, I'll focus on doing Y. What I can do is tell you my stories and offer encouragement to get through your own hardships. When I'm not sure if my thoughts make sense on the page, I can always rely on Lori and SueBE to proofread for me. Find your team and you'll find your way. I focus on what I can do, and do it.
We've all got our share of dark clouds in life, but the silver lining is this: you're still you. You're still here. You've got the chance every day to carry on.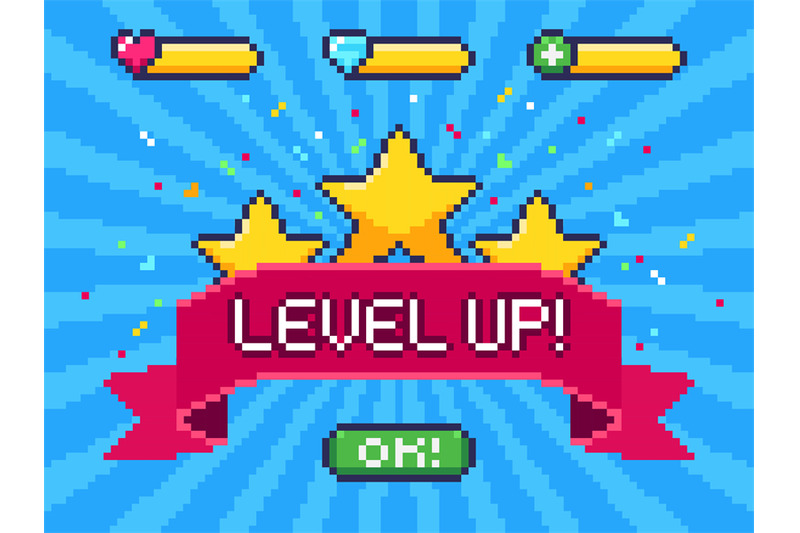 A couple of months ago, I changed my diet. Cut out sugar and processed foods. Added fruit, veggies, whole grains. Actually waited until I heard my stomach growl before I headed to the kitchen. Cut out recreational grazing. When I did feel like a nosh, it was blueberries, walnuts, or hummus.
I was feeling better in general.
Cut to: next weigh-in at the doctor's office. What the? I actually gained five pounds!!! I thought about quitting this healthy eating. What's the point? Even ate ice cream that night after the weigh-in.
You know what? I enjoyed the ice cream while I was eating it, but afterwards, felt sluggish and bloated. I simply felt better overall when I was eating healthier foods.
Maybe it's not about the numbers in life after all: weight, height, age, income, grade, credit score, IQ. It's about your level of contentment. Granted, I could use more money. It'd be nice to have a higher IQ. Better credit score. But obsessing about the numbers can leave you in a constant state of dissatisfaction.
So while I'm not fully content yet, I know I'm doing my level best for the situation I'm in. I have a measure of peace of mind that most people don't seem to have. They're always running, doing, buying, tweeting, but no one seems any happier. If I stay in a positive frame of mind and improve what I can, maybe someday, I'll level up in this game called life.
There are some left-overs I really look forward to; others, not so much. I've started to realize that I know very quickly what should really go right into the trash. We may think we're going to eat it tomorrow, but we didn't like it the first time. Why re-hash it? Especially if it's actual scorched-earth-style corned beef hash?👎
Today is the day to go all Marie Kondo and really sort through the things that take up space in your psyche.
Keep  
The attention you give to your core responsibilities (take care of family, pay the bills, feed the cat.)

The things you are already doing efficiently (keeping track of appointments on your phone's calendar, washing towels right after a shower so you have towels next time you need them.)

The comforts and keepsakes that light you up from the inside (the coffee mug with a lid that looks like a jaunty beret, that tiny candle that looks like a lighthouse, the faith that sustains you like a wood-burning stove of the soul even on the darkest winter night.)
Discard
The memories that pop up when you experience the slightest hint of happiness (Remember that thing you did that time? You should've done it differently.)

Self-defeating habits (Since I gained five pounds, I might as well go all in and demolish the snacks in the house with the word "sugar" or "chip" in their name.)
Once you've got your cognitive closets cleared, take a moment to breathe. Congratulate yourself on taking small steps to improve your life. That first step is always the hardest one.  The past is a left-over. You don't need a make-over. A good habit that you carry over to the next day? We'll call it a blessed-over.
My son and his friend are going to see a concert in Washington DC, and when he told me, I said, "That's nice, honey, have fun." I assumed he'd be taking the train.
This morning I realized he was taking our car on this road trip. Oh! That's a three-and-a-half hour drive. In our old car. I love my car, Carrie (pronounced Kahr-ee, if you would), but she's been through a lot. Six recalls thus far. She's been in an accident and is a bit banged up. Is she up for this challenge?
There's no spare tire in the car, which concerns me, but he countered that he's got Triple A. He said he'd be careful and that I shouldn't worry. Okay! Check.✅ Then I won't. Har har. I offered some snacks and juice for the road, and he and his friend were on their way.
Then I looked out the window at the latest iteration of varmint-trap the wildlife company had set for my resident groundhog, Grady. They'd come out last Thursday to set the first trap, and he dug his way out it. Then the next day, they set two traps, pushed together. He dug out of that one too. Today, they covered the ground with some mesh wire and set up two more traps.
At this rate, if Grady finds his way out of the trap, I'm just going to call it a sub-let and start charging him rent!
You can't fix everything that's broken in life in one day. You can't cover your kids with a golden shield to protect them. All you can do is this: all you can do. Worrying isn't the same as doing. When you stop running in place, you'll be amazed at how much ground you can cover.
Even though I'm a bit psychic myself (skeptical? I predicted that!) I wasn't planning to get a psychic reading that day, but went along with my friend as she got hers. When she was done, she declared the psychic to be 100% accurate.
"100%? Come on," I said.
"Try it!" she said.
So I did.
We were visiting the town of New Hope, Pennsylvania, for all its wonderful little shops. Antique tchotchkes, lovely little cafes. It was a haven for motorcyclists and mind readers. Big, bulky tough guys with tattoos right beside psychics who were giving readings for $10 a pop. I haven't been there for over twenty years, but still remember our visit.
The psychic had predicted I'd have one son and I did.  Also, that my son would have a soul similar to my father's. Well, both were Libras. I can't remember anything else she said that was earth-shattering, but my friend had been promised she'd be rich beyond her wildest dreams, marry Mr. Right and live happily ever after. How did that work out? Well, not as planned. In fact, quite the opposite. She wondered: is it possible to sue a psychic for malpractice?
Maybe all we really want to hear about the future is that it will be better than today. That sounds entirely possible, and with some effort and a prayer for good measure, could become a self-fulfilling prophecy. I predict clear skies (sometimes), green lights on the road (here and there) and free will (all the time.)
Speaking of bare minimums (as a recap, here's a link to my last wee postie), I remember the time I went to a franchise donut shop and experienced a real-life example. I'm not naming names here, but it rhymes with Flunkin Flonuts.
When I got my order, the employee handed me a small, flat piece of cardboard with my coffee. I asked her what it was.
"It goes on your to-go cup."
"What for?" I asked.
"In case the cup is too hot," she replied.
Oh. Shouldn't it be on the cup already? Cuz now I'm holding it. You know what? It is too hot. Really does need a sleeve.
I wondered why they would do it this way. It's happened every time since, and that was a few years ago, so I have to assume it's a company policy.
Let me see. They were sued because the coffee was too hot. Instead of ordering the manufacturer to make new cups that were thicker (and would cost money), they ordered sleeves that could slide onto their already existing cups.
Rather than making it policy for employees to put the sleeve on the cup (which would take three extra seconds and theoretically cost the company profits), they decided to do the barest minimum possible.
Here's your to-go cup filled with scalding coffee. We know it's too hot for your hands to hold. So here. Take the Java (nay, let's call it "Lava") in one hand (we'll call that your expendable hand, so if you're right-handed, use your left), the sleeve in the other. And here's a coupon. 10% discount for your visit later today to the Medi-Merge.
Here's my point. Isn't it better to raise the bar just slightly than to avoid improving a situation? Food for thought on a Sunday afternoon.
Don't you find that there are days when all you can get done is the bare minimum? When you feel like you've reached your Max Cap (Maximum Capacity — don't mind me, I just like abbreviating everything, AKA "Abv-Ev"), Least/Most is the rule of thumb.
When you can't do all of the things you'd hoped to get done in a day, you do the least you need to do to survive: make sure food is on the table, pay the bills, feed the cat. The least is the most you can do that day. It might be due to illness or other obligations. Or something in you that holds you back. New research shows that procrastination isn't about being lazy. Researchers are calling it "self-harm."
"Procrastination is an emotion regulation problem, not a time management problem," said Dr. Tim Pychyl, professor of psychology and member of the Procrastination Research Group at Carleton University in Ottawa.
There's a Procrastination Research Group. Huh. You'd better not show up late to that meeting! Think I'm just going to abbreviate their name for them: ProResGro. You're welcome (YW).
"Put simply, procrastination is about being more focused on 'the immediate urgency of managing negative moods' than getting on with the task", Dr. Fuschia Sirois said. Fuschia! I really hope she wears a snazzy purple lab coat while doing research.
It's time to make changes and really mull over the reasons you haven't tackled a challenge you'd very much like to accomplish. Unpack it so you don't have to carry it in the Suitcase of your Psyche anymore. That really should be the title of a bad suspense-thriller set in an airport by the luggage carousel. Sponsored by Samsonite. Will let you know what mysteries are revealed as I unpack my own bag. (Alert: Pun ahead) Carry-on!
One day last month, a man and a woman showed up at my door trying to get past my defenses. Later that same day, two older women showed up at my door trying to get past my defenses.
Even though they were selling vastly different products, each team tried to gain my trust. The first team talked about how important it is to save a dollar when you can, the value of promises being kept, and that a product should do what it says it will do.
The second team spoke of how everyone has been on edge lately, what with all the negative things in the news and that, in times like these, it's great to know there is always something in the world you can count on.
The first team was selling FIOS. The second were Jehovah's Witnesses.
In both cases, the one who stood by and did no talking was unwittingly speaking volumes. Each of them looked me right in the eye, almost glowering. I thought, what an odd sales tactic. It may just be that they've had a door or two slammed on them as they've peddled their wares.
As I closed the door after declining their "offers,"  it occurred to me that they could actually have been reflecting what they saw on my face. I have yet to find a balance between my belief that everyone should be treated respectfully and the annoyance I feel when solicitors come to my door.
People are doing more than ringing doorbells lately. Just look at the news and you'll see: we're getting under each other's skin. If the best we can do is answer the door, decline with a bit of a scowl and go back to cooking dinner, maybe that will just have to do for now.
You may not solve every problem today, but here's a reason to give it your best. When you do, you are more likely to solve it tomorrow.  It is part of that try, try again mentality.  It is why musicians and actors rehearse.  It is why writers need multiple drafts.
None of us is divine.  None of us is perfect.  But we can still make remarkable progress when we give a problem our best.
Speaking of which, I have a rewrite to finish.
–SueBE